May 4th, 2013
---
08:55 pm - What You Missed By Not Coming to Filk Night
So every once in awhile in a live music scenario, something flat out astonishing happens. Last night was one of those nights. The evening was winding down into sore fingers and worn out voices, and

blimix decided to show off a his guitar skills little bit for his last turn, so he chose to play Hotel California, by the Eagles. Now the thing is, I spotted that he'd put his kazoo conspicuously close to his reach, and correctly intuited that he intended to use it in place of the guitar lead for the big ending solo. Only you see, that ending bit is NOT a solo, actually, it's a guitar duet. And I had a kazoo within reach too.

And apparently, both of us remembered the parts of that duet well enough that we got through the whole thing, on our parts, without clashing, bursting into flames, or getting an eye put out. (Though I kept losing breath to laughter when I realized that holy fuck, it was actually working!) I have honestly not listened to that song in YEARS, but somehow my harmonivore brain had it ready to serve up via kazoo duet when it was most needed. And somewhere, Don Felder and Joe Walsh got a mutual, and severe case of the collywobbles over it, but they don't know why!

We finished that song, and by unanimous decision, the group determined that it was impossible that anything cooler than that could possibly happen for the rest of the night, so we packed up the internet filksing and went to bed.

And things like THAT are why you really should come to Mandala House filksings.
*Nods definitively*

This entry was originally posted at http://cluegirl.dreamwidth.org/1457442.html. Please comment there using OpenID.

April 22nd, 2013
---
10:05 am - Thoughts Contingent on the Practice of Kindness
So...

Scan through Tumblr, LJ, or the news for five minutes or less, and you'll see plenty of assholes -- literally and metaphorically, depending on the demographics of your search. But you'll see loads of micro- and macro aggressions against people of every single type and stripe and breed and creed. You'll see news of atrocities at every focal level, from international, all the way down to animal abuse. If you're empathic to any degree, it's tempting to either crawl into a hole and hide from it all, or to hoist the black flag, join the fray, and just aim your chainsaw for whatever worst offenders you can get close to -- in other words, to take part and become part of the shitstorm.

And some days that's what you can do. Some days you can roar in and spend yourself knocking heads and feel like you maybe got somewhere. Like the effort you expended maybe taught some people some things that will stay with them for longer than it takes to scroll to the next picture down. But here's a thing I've learned about crusades -- they're not sustainable. That kind of passion has to be nurtured, shepherded, and held in reserve unless it is your intention to do the whole martyr thing and die gloriously for your cause. No judgement on you if that's your plan, but... let's just say that heroic deaths are harder to arrange than Hollywood would have you believe.

In reality, the fact is that we've got to live in the world, and it's pretty damned likely that even the most passionate of us is just going to run out of steam, lose the heart to fight, and surrender to psychosis or despair if we don't get a whole lot more comfortable with the practice of kindness.

It takes work, not just doing nice things, not just pasting a smile on, not just tolerating annoying things without complaining -- those petty, and often abused social currencies aren't what I'm talking about here. Niceness, also called 'being a passive aggressive doormat' in its extreme form, is not the same as kindness. Because niceness is passive, but kindness is active. When you are kind to someone, you are TAKING ACTION against something that might not be your problem, but which that action can make better for someone who is not you, and whom maybe you don't even know, or might never see again, but... but. Taking that action sure as hell feels better than taking none.

Kindness is a practice that doesn't have to preclude your ability to get mad, speak to your anger, to defend yourself, your boundaries, or your loved ones. Contrariwise, when a kind person stands up and shouts, that person is MORE likely to be heard and heeded than the person whose shouting everyone's got used to tuning out. Kindness is a practice that gently, persistently, strengthens your soul, your will, and your ability to connect with the world around you, with the people around you. Kindness begets courage, because you have to make yourself take tiny chances every day in order to practice it.

To help a chairbound woman manage a heavy door while her wheels are bound up in a rumpled rug -- there's risk there, especially if you don't know her, but kindness is different from pity. And there's reason to hope that the kindness will go farther for her, and last longer in both of your lives, than if you'd just walked on and left her to manage on her own. Now, offering to help and being told that no, she's got it? That's where kindness yields to respect, and you head on out, having lost nothing but a moment to the whole endeavor. You've got a lot of moments. You can afford it.

To allow someone who's clearly in a frantic rush to cut in front of you in the grocery line -- there's risk there too, a more personal one that leans on your sense of fairness and will not to be taken advantage of, but -- you made the choice, the power was yours to do with as you chose. And choosing to ease pressure on someone else who may, or may not seem grateful for act is a small thing, but it IS a thing. And if they're not grateful, it doesn't mean the act had no power. Or that it won't stay with them, and maybe, on later reflection, change their mind and attitude a bit. Kindness can be a long game to play, but here's a fact -- most of us have seventy years or more of game time in us. We can afford to invest in long term strategies like this one.

Chatting with a woman who's struggling to keep up with her kids is a risk in today's predator-conscious world, especially if you're not overly fond of children, but if it can help her relax just a bit, find a few more spoons, and maybe a second or two of sanity in her brightly coloured and overly raucous day, then isn't the cost worth it? Especially if the presence of a strange adult has a calming, introverting effect on the kids, and can allow a woman who might very well not get many intellectual chances to escape the orbit of her offspring, to make a connection that reaffirms her as more than a provider, more than a protector, more than a Mom, more than a satellite. She was always her own person, and kids when they're young can really take that away from you. A bit of empathy extended to that person she is underneath the Mom-armor might set the tone of her day from endurance to enjoyment.

Accepting an apology comes with a pretty damned big risk, especially if the trust between you has not been at all repaired. But exerting some kindness there, and essentially allowing that the bridge is not beyond repair, assuming you two can figure out how to split the work can, and usually does lead to a stronger bridge, and a far better respect for the structure after you're done rebuilding it. Friendships that have been tried, torn, and mended last longer, and run deeper than the ones that fall apart at the first flounce. And it's not much use saving all your kindness for people you DON'T know, is it?

Listening with respect when someone needs to rant about the abuse of their kind by a demographic to which you might belong -- that's a painfully personal risk, and one that most of us struggle to face up to every time it happens. The urge to take up defense against perceived condemnation when emotions like that get high is enormous, and thus are wanks born by the thousands every day. Nobody is immune, nobody gets through life without stepping in that particular stink, and most likely really regretting it afterward. But the practice of kindness demands that we get used to considering where others are coming from, that we get used to listening when someone says what they need, and to considering honestly whether we have that in us or not. And really, when someone's complaining about bigotry, unfairness, racism/sexism/classism, or any of the other isms that could take all day to list, that is what they want. To be heard. To be considered. To be understood. And there are far more costly ways to learn the lesson they're offering you than at the cost of a little restraint and consideration.

Speaking up to take the side of someone being bullied is a HUGE risk, but here's the thing -- if you've gotten used to the smaller risks of the kindness lifestyle, you're more likely to realize that you CAN take that risk, and that even if the encounter doesn't end precisely well, you will still feel better about yourself and your place in the world for having stood UP TO your morals than if you'd just slunk off and slung up a post about how awful it was to see this kid getting bullied today.

Speaking up to say that the government is lying, that the news is lying, and that you will not stand still and drink the kool aid is one of the biggest risks of all, but kindness as a lifelong practice can help build the courage you are going to need when you're ready -- finally fully ready to roll up to your place on the barricades, and to help make it change. Kindness as a constant practice builds courage, it builds conviction, it builds confidence, and it builds allies.

And you're gonna need all of those things if you're gonna change the world. You're gonna need all those things even if you only want to change your place IN the world, because you're a human, and our best evolutionary resource is our adaptability, and our ability to connect creatively, emotionally, and loyally with others of our species.

Drop by drop, step by step, act by act, we create our world. We can't make a decent one if we don't have the courage to practice kindness as often as we can.

Common Sense Disclaimer: The opinions expressed in this post are subjective to the state of being Me. If you are not, in fact, me, then it is not to be presumed that I am speaking for you, nor that you must agree with what I've said. It's my blog, and this is where my opinions go. If you disagree, and can express yourself courteously and clearly, you're more than welcome to debate any of the above points, however if you throw poo and act like a crazy shrieky monkey, I will mock you without pity, ban you from further comments, and delete your crap. You wanna throw poo? Throw it around your own journal. You have been warned.</i>

This entry was originally posted at http://cluegirl.dreamwidth.org/1455194.html. Please comment there using OpenID.

April 20th, 2013
---
11:54 pm - Ding dong, the show sold out!
(Dance and sing, and shoot it out!)
Ding dong, the goddamned show sold out!

No one burst into flames
And seven guessed the killer's name
Ding dong, the goddamned show sold out!

The jokes didn't drop like lead
The corpses all stayed dead
And red-handed the perp was caught
And also shot

Ding dong the show sold out
My feet are killing me, no doubt
Win to tout; the goddamned show sold out!!!

In other words, I'm FREE! Until we have to do it again, sometime in May or June. Apparently, we have Rotarians, and they want to put the show on for their own crew too. Only 7 out of over a hundred guessed who did it though, and they all had fun. The ICC loved us, and I got the rather gratifying experience of one of my co-actors in The Woman In Black coming up to me all agog to declare that he'd no idea I could sing! (Cause yeah; I can sing. Give me a chance to cover Peggy Lee, June London, and Ella Fitzgerald, and I'll scare ya how I can sing.) My ego, she is purring! And my feet are trying to take out a hit on the rest of me for the insult of my shoes. They might just get away with it too, under the Needed Killin statutes.

I talked

aquila_dominus into bringing his camera to the show and shooting the performance too. He's an excellent action photographer, so I'm really hoping he'll have gotten some great pics of us doing our thing and looking amazing whilst at it. Fingers crossed, everyone!

For now, it's late, and I'm tired. GUHNIGHT!
This entry was originally posted at http://cluegirl.dreamwidth.org/1454672.html. Please comment there using OpenID.
April 16th, 2013
---
08:56 am - The First Thing I Thought Of
When I heard of the bombing at the Boston Marathon the first thing to drop into my mind was NOT 9/11, Al Quaeda, or Muslims.

The first thing I thought of was Terrorist Timothy McFuckingVeigh, and his White Supremacy buddies bombing the daycare of the Murrah Building in Oklahoma City in 1995.

Then I thought of Terrorist Ted Kazinsky, blowing up computer repair shops and university professors because his ideology didn't fancy machines.

And THEN I thought of Terrorist Charles Manson, who used slaughter to try and start a race war, so that he could be King of the winners.

And THEN I thought of Terrorist Jim Jones, who lured over 900 people from their homes so he could control, consume, and finally murder them.

All white Americans, those Terrorists. Not one of them was an immigrant, or brown, and only one of them wasn't nominally Christian. So in closing? Fuck you, FOX Fiction 'news', Drink your own kool aid. I don't fucking want any.

This entry was originally posted at http://cluegirl.dreamwidth.org/1454274.html. Please comment there using OpenID.

April 14th, 2013
---
11:57 pm - Poetry Post -- Just There
Just There.
By Catt Kingsgrave
Rating: Teen or up, cause kids ain't dumb, yo.
Wordcount: 202
Genre: Free verse
Warnings: Contains hormones. And maybe some pollen. Cannot much be sure.
Author's Notes: I seriously cannot be the only one...Also, this was composed in this posting window on the lea side of midnight, so if you spot a tyop, please let me know it.
Feedback: Darlings, yes please!
Linking/reposting: Certainly, with prior notice and credit.
Tips: Accepted with pleasure, should you take a notion to it.


Just There.

Kiss my neck with slow and careful greed
Reading shivers there like raising braille
In secret tongues unknown to living man, and breathe
What's in you, humid, wanting
Wanton and alive along my skin,
And whether next you bite that spot,
or lick or suckle or just kiss again
and murmur low behind your harpstrung jaw,
The echoes of that sounding will ring me
like a stricken bell
For hours.
And for years that ghostly tone will haunt me,
Tickling half-abashed delight
Out of its lair to skate
In lightning leaps along
And brooking no debate, remind me
I have been beloved,
And adored.

Kiss me thus, with naught but drumskin whispers
Pulsing warm to answer back,
And I will love you with every inch
Of the largest organ I have,
And raise a temple to you in the Sense
That calls it home.
Sweet oils and shining dust I'll offer there
And throaty hymns with scansion all unwound
I'll ground the lightning of that kiss
In jagged pearls surrounding
Breathless, broad delight.
Skull to sacrum it will echo
All my minutes, every breath,
And in and out and hold forever
On the cusp of your name
And pleading thunder.



If you liked this little ditty
And you have a bit to spare,
Toss a nickel in the kitty
'Cause it's always nice to share.



This entry was originally posted at http://cluegirl.dreamwidth.org/1453753.html. Please comment there using OpenID.

April 9th, 2013
---
09:06 pm - A good day following upon a bad...
So this morning, I got an e mail from Circlet, notifying me that my book, One Saved to the Sea, has, in addition to being in the final running for this year's best lesbian erotica Lambda Literary Award, ALSO made final running in the Historical Fiction category of the Golden Crown Literary Awards.

... RIGHT?!

And also, because apparently I didn't do quite enough squealing and flailing over that, I also got to do a little mini interview for Weightless e books, who is going to start carrying One Saved on their site. So let's see, my novella gets nominated for literary prizes AND I get to talk about writing too? HI! I AM CATT AND I LOVE YOU!

Now say it with me, kids -- AND NOW, BY ROYAL DECREE, ALL THE INTERNETS SHALL DANCE!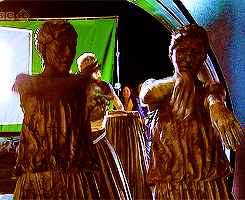 This entry was originally posted at http://cluegirl.dreamwidth.org/1452687.html. Please comment there using OpenID.
April 4th, 2013
---
11:19 am - Friendslistpedia -- language help?
Can someone who's got better French skills than mine offer a quick assist with some translation for me? I'm writing Dernier, and the two years of High School French I had back in the early 80's just aren't serving me here.

The phrase in question is "It's possible, but that's not all. Look here." I have it basically, but the grammatical details are the first to go when you forget language skills, and I'd rather not make myself look too much like an ass. Babelfish is not the best option here, I feel.

So... la. Anybody got a few seconds to lend an assist?

This entry was originally posted at http://cluegirl.dreamwidth.org/1450553.html. Please comment there using OpenID.

April 2nd, 2013
---
09:37 pm - Why Clue Believes In Soul Mates.
Kid on a commercial: "Is this real life?"
Me, not looking up from my knitting: "Is this just fantasy?"


aquila_dominus , not looking up from his embroidery: "Caught in a landslide..."
Together, in unison: "No escape from reality..."
::Descend into mutual giggles::

This entry was originally posted at http://cluegirl.dreamwidth.org/1449533.html. Please comment there using OpenID.

March 28th, 2013
---
09:30 am - Serial numbers and The Cap-IronMan Reverse Big Bang
So I accidentally volunteered to write for the Cap-Ironman RBB this year. Yeah, I know.

But this is turning out to be a really interesting prospect. The picture is pretty straightforward -- well drawn, expressive, and following a clear narrative line -- but it's easy to slot into expectations, which for me is, as anybody who's read ANYTHING I've ever written knows, is like waving a red flag at a bull. My muse has been sort of bashing the pieces of the image together for the past week, just to see what's stuck on firmly enough to withstand the abuse. What's starting to come out of it is really original.

Like... REALLY original. Like, I'm actually having to PUT serial numbers into it to try and make it line up enough with canon that it can be recognizable. Don't get me wrong, the story's really starting to anchor and take hold, and it's gonna be great fun to write, but it's a kind of approach to fanfic that I've often had to scratch my head over -- the 'so AU it might as well be orig-fic if only you'd change the names' sort. I've even blogged complaint about it before.

So what am I gonna do? Why I'm gonna write the story for the fest, of course, but I'm also gonna make the serial numbered bits easy to break off and sweep out with the crumbs, and THEN I'm gonna go back over it and make it... bigger. Yeah. Yeah, I know.

Actually, what I'm gonna do is outline the whole narrative, then choose a section in the middle that contains the imagery in question and write it out complete. Then I'll go back, change the names, and write out the rest of it. And if it works out well, I'll sell it, too.

As of right now, the story has roots in the histories of the Knights Templar, Cathars, and Medieval Alchemists; the St. George, St. Teresa, and Perseus legends; The Scarlet Pimpernel, The Count of Monte Cristo, Grimm's Faerie tales, Gulliver's Travels, and Gargantua and Pantagruel. Oh. And Marvel Universe and Diogenes too, a little bit.

I'm calling it Traitor's Throne, unless I think of something better -- which I actually doubt. I quite like that title, cheezy fantasy vibe notwithstanding.

Trick of it's gonna be to not get caught up in the worldbuilding and exhaust myself before I ever get anything onto the page, amirite? In that regard, it'll be good to have the May 1st deadline in hand to make me get words onto the page stat, and not waste all my go in faffing about with things like kingdom economics and Precambrian glaciation and plate tectonics of the region, like I normally do.

For now, though, it's definitely 'scribble down world-points in the moleskene before you forget it all' time. I'll be keeping a notebook by the bed for awhile, I predict.

This entry was originally posted at http://cluegirl.dreamwidth.org/1448181.html. Please comment there using OpenID.
Current Location: Mandala House -- Atelier
Current Music: Nemesis -- by Shriekback

March 26th, 2013
---
08:15 pm - Poetry post -- Take a Tiger
Take a Tiger.
By Catt Kingsgrave
Rating: Teen or up
Wordcount: 711
Genre: Free verse
Warnings: contains Opinions
Author's Notes: Thanks to

copperbadge for spotting me on the Latin.
Feedback: Darlings, yes please!
Linking/reposting: Certainly, with prior notice and credit.
Tips: Accepted with pleasure, should you take a notion to it.




Take a tiger, damp and blind,
And hold it in two hands, its heart a throb against your palms
Limbs tucked up soft, confused, and tell me;
What will you do with it now?

Put it back before it hurts someone? Oh no,
Clocks do not wind that way, my dears,
And even left unspooled, this tiny engine's toothy gears
Might quite well mesh and click,
Bold and burgeoning with fearful symmetry,
Despite the very least that you could do.
And hungry, too.
You've heard it said, of course; how
Rubbery claws more apt, just now, to bend than pierce
Will one day rhyme with razors in a mighty paw
That you might now, with just two two fingers pinch,
And those soft, black empty gums now seeking,
Milk-suckling after your fingertip will bristle, betime,
With man's most fearful midnight tales.
And you, all thumbs and verbs,
Matches, maths, meat, iron and coins –
Whatever will you do about it then?
Or now, with all that power cradled in your hands?

Destroy it? Well, you might.
Smash bone from sinew, drown pleading lungs and douse
The flame before it learns what can be set alight?
All right.
Some so choose, I will allow, and some
Will turn it wild from the door soon as it walks unruly,
Claiming luck, some God, or fairies will see the beast
To some lot less inconvenient, alarming
And proximate.
They hope that it will follow
No breadcrumb blood trail backward,
Capped and gowned and summa cum cruor
From the University of Natural Selection to show the old place
Exactly what it's learnt of the world.
And yet, for all your walls and laws, your tiger-get
Will not likely be so convenient as to die
Quietly, decorously, and somewhere very else.

You see, tigers from conception fill
With driving, churning life more like
To chase down pain, with mighty leaps
To roar with rage and bloody their muzzle in sorrow's guts
Than shadow-slink in wistful melancholy
And fade, forgot, for sake of calm complacent custom.
Oh, no;
They are bombs built to explode,
And keep exploding all their long, light lives.
And you, their Grenadier, might teach them
All the ways of wick and match,
Range, angle, attitude, and charge them;
'Go and show the world what power's for,
Stalk out in queenly poise along the stars that burn
Less bright, to less effect than you, and roar,
And sing, and dance your truths and change the world,
To better suit your brilliant eye,
Bold and beloved beast!'

It is rhetorical, of course, all this,
For we know, of course, what's to be done with tigers.
They're taught they must be girls.
Blunt her quick talons flat and resin-thick,
And pink! New varnish every week
(More often if, in careless competence, she chips the finish.)
Tsk and tell her 'stripes are just not slimming, and orange?
Dear, it's simply not your color,' and
'However will they overlook how ladylike your figure's not
If you will wear such bold colors undisguised?'

Cut off the tail that steers her leaping,
Push her upright, hipshot, starved,
And to her practiced, aimless pout suggest
That she may prowl on spikes, but only one beneath each heel,
So long as they're Italian, and not too cheap.
Take her savage smile and have it broken,
Chained and fixed in hues of white
That will never quite seem harmless enough.
Make sure you tell her so, and often.
Show her photographs of Persian cats and Siamese,
Well bred and polished smooth and coo
That there's true beauty...
But she has got a pretty face too, of course.

Teach her how to fear in her the strength,
The force that might change all,
The voice that roars out nightmare-truths,
The fire-gaze from which no stealthy prey might steal.
Tell her she fails to measure down each time her might alarms you,
And by gaslight prove how she is foolish, fractious,
Silly and would better do politely giving awe
And deference and blankly sweet attention,
Speaking only when she's been told
Exactly what it is wants saying.

And all this accomplished,
Should this girl that you have made become
A woman, have her shot.
Lest she turn wild
And learn to love the taste of men.






---
If you liked this little ditty
And you've got a bit to spare
Toss a nickel in the kitty
'Cause it's always nice to share.
This entry was originally posted at http://cluegirl.dreamwidth.org/1447192.html. Please comment there using OpenID.